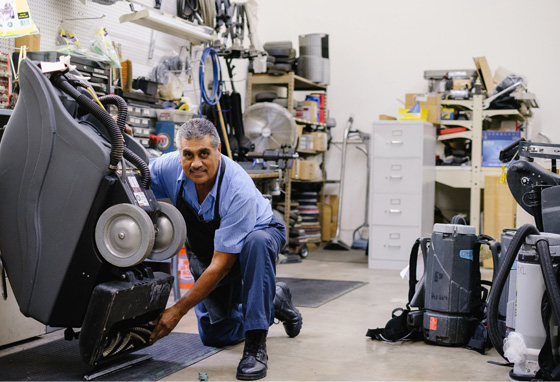 Maintenance Mart is the warranty repair shop for most brands of motorized equipment in our industry.  We will conduct a timely full equipment repair estimate for your review and approval.  Minor repairs are done at our Phoenix location and major repairs may be conducted at the location of your equipment (some conditions apply).  We will transfer your repair items from our Tempe and Tucson locations and return them repaired within a week.
We stock many vacuum cleaner, Floor Machines, extractor, autoscrubber and sweeper parts and accessories. Please contact our equipment repair department for any questions you may have on these items or any of your equipment repair needs.
To request a quote simply call us at (602) 252-9402 or fill out the form on this page.